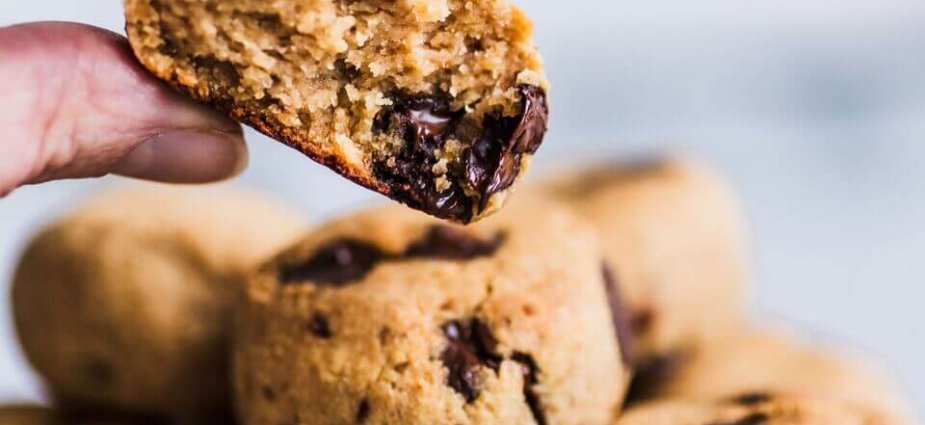 Protein Chickpea Cookie Bites
Published on March 29, 2018
Ingredients
1 and 1/2 cup chickpeas (canned or cooked, measure after cooking)
1/2 cup peanut butter
1/4 cup maple syrup or honey
1 tsp vanilla extract
3/4 cup almond flour
1 tsp baking powder
Pinch of Himalayan salt
1/3 cup dark chocolate chips
Method
Place the chickpeas, peanut butter, vanilla extract and maple syrup or honey in a food processor. Process until well combined and smooth. Depending on your food processor you will have to scrape down the sides with a spatula one or more times.
Add almond flour, baking powder and salt and pulse blend until everything is combined.
Fold the chocolate chips into the dough.
Wet your hands (this will avoid the dough sticking to your hands) and start forming bite-sized balls. Place them on a baking tray lined with baking paper and gently press each ball with your fingers to make it more cookie-shaped.
Bake for 20 to 25 minutes (or until golden brown) in 180C.
Place the cookie bites on a rack and let cool completely before eating (they will harden in the outside and become more solid).